---
Summer 2021 and Fall/Winter 2021/2022 Enrolment Information

Please visit the SUMMER 2021 and FALL WINTER 2021_2022 ENROLMENT INFORMATION regarding course offerings and admin procedures.
*PLEASE NOTE THAT PREREQUISITES ARE STRONGLY ENFORCED BY THE DEPARTMENT OF BIOLOGY.
---
Message from the Chair of Biology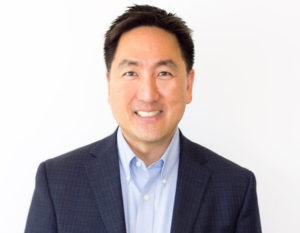 Welcome to the Undergraduate Homepage for the Department of Biology. Biology is a study of the science of life, exploring the structure and function of organisms, their evolution and ecology. The Department of Biology offers undergraduate instruction in all the major fields of biology, with particular strength in Cell and Molecular Biology, Physiology, Ecology and Evolutionary Biology. While each specialized program centres on a prescribed core of courses, you also have the opportunity to take a broad variety of elective courses so as to acquire an understanding of the multifaceted nature of biology today.
The Biology faculty includes accomplished and internationally renowned research scientists who are dedicated to helping you acquire critical learning, analytical and scientific skills. Our goal is to provide you with an excellent well-rounded education in life sciences that can lead to fulfilling careers in industry, academia and government. We strive to inspire and engage you, our students, through lectures, laboratory courses, field courses, and independent study programs. An important component of the undergraduate program in Biology for Honours students is the opportunity to do an Honours Thesis based on laboratory and/or field investigations under the supervision of one of our knowledgeable faculty members.
This website provides information that will help you navigate your undergraduate degree to achieve your academic and long term goals. Please pay special attention to the program requirements and course prerequisites for the various programs in Biology.
This website is primarily for current students. If you are a prospective student, please visit the Faculty of Science Future Students website.
For general questions and advice about your courses, please refer the menu on the left. For additional questions, email biology@yorku.ca, and for more substantive issues, please contact the Undergraduate Program Director, Professor Nicole Nivillac (updbiol@yorku.ca). The Biology Undergraduate Office is located in the Life Sciences Building, Room 102.
I encourage you to explore the wide range of possibilities offered by our dynamic and cutting edge department, and I offer my best wishes for success.
Robert Tsushima, PhD
Associate Professor and Chair
Department of Biology