June 18, 2020
Written by Dr. Dawn Bazely, York University's Field Course Coordinator 2020.
In January, 38 students signed up for a variety of field courses from a slate of 31 options. When all those courses were cancelled due to COVID-19, I knew that we had to provide those students needing a field course to graduate with a viable alternative.
With this in mind, in March 2020, I got thinking about developing the first virtual Field Course in Biodiversity and Watershed Management to be offered in Canada this summer. I contacted eight Zoom guest lecturers to help me to create a course that is nothing short of ground-breaking. We are demonstrating proof of concept for an innovative virtual capstone learning experience that is an example of pandemic pedagogy never previously imagined by any ecologist!  Twenty-six students have enrolled.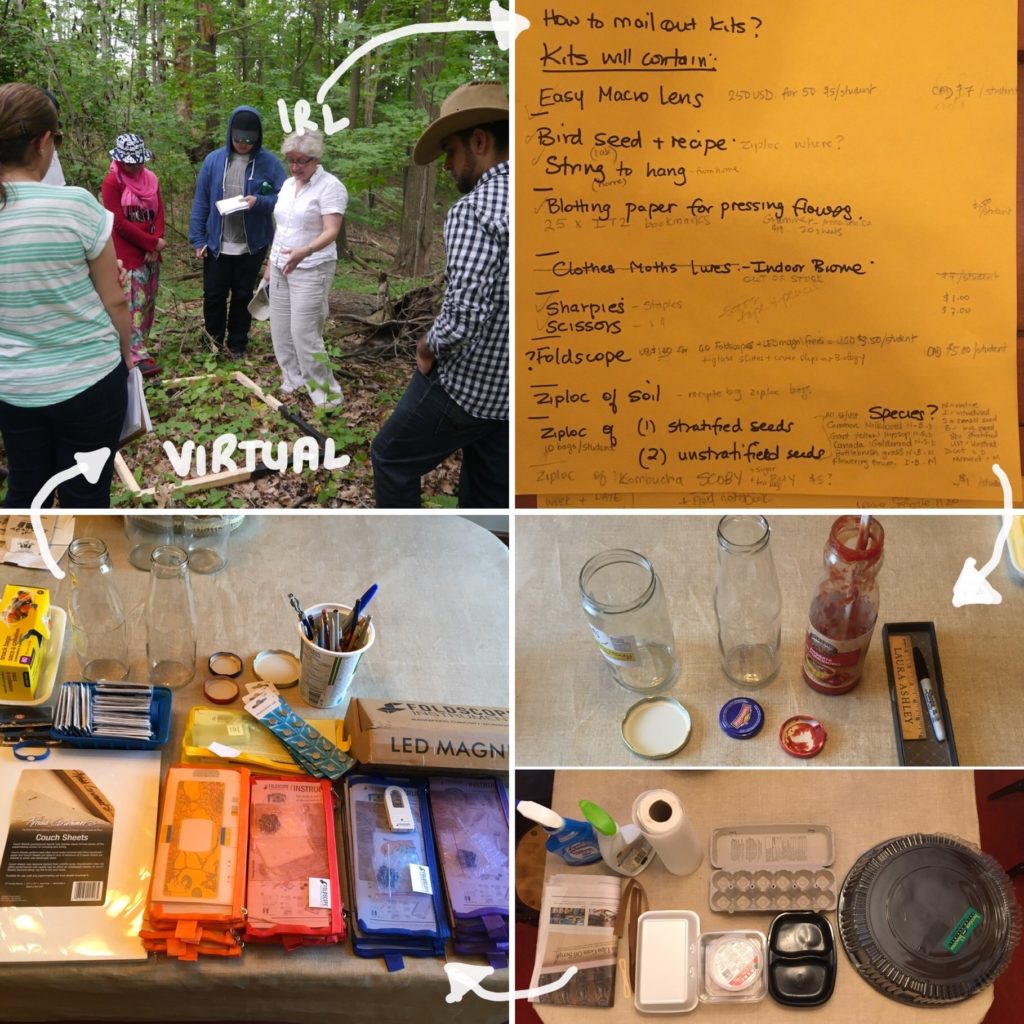 Please read page 31 of the 2018 Annual Report for the Faculty of Science to see what a regular field course looks like: https://science.yorku.ca/research_news/our-annual-report-highlights-very-best-of-faculty-of-science/ https://science.yorku.ca/files/2019/06/York-University-Faculty-of-Science-2018-Annual-Review.pdf?x89075)
My Glendon colleague, ecologist, Professor Laura McKinnon also devised a virtual replacement for her cancelled field courses, and ten students enrolled. York University had a total of 36 field course places to compensate for the 38 cancelled in-person places.
The Biology Department's virtual Field Course was carried out with the support of the teaching assistant, Ms. Karin Snyder (Biology, Glendon College), who is currently working with me to facilitate the group research projects, and Ms. Avalon Moore (Field Course Administrator) and Ms. Maria Mazzurco (Head technician in biology) who helped me ENORMOUSLY, with all the behind the scenes logistics.
Students were provided with origami microscopes (the Foldscopes -- which WORK; https://www.foldscope.com/) as part of their field course kit which they get to keep (see photo).
I can report that the students have loved all of our Zoom guests' talks covering a range of different field methods:
1) from augmented reality and maps (Rosa Orlandini, Map Library Librarian)), to how to make a better research poster (Dr. Fallon Tanentzap, Department of Plant Sciences, University of Cambridge, UK),
2) from soil science at home (Mr. Jackson Langat, Department of Geography, York University) to the fungi in the indoor biome (Dr. Jen McDonald, Fanshawe College, London ON),
3) from the open access Biodiversity Heritage Library and its Citizen Science (Biodiversity Heritage Library's Grace Costantino, Librarian and Outreach Manager), to doing effective searches for research literature (Librarian Ilo-Katryn Maimets), and
4) from bird watching at home (Dr. Scott Tarof, Ecological Consultant) to statistics and project design (Prof. Nigel Waltho, Department of Biology, Carleton University and current Ontario Universities Program in Field Biology super-co-ordinator).
Dawn Bazely
University Professor
Department of Biology